Social Media Reacts After Shugatiti Was Spotted On A Camera Holding This Kettle
Ghanaian social media influencer and entrepreneur, Shugatiti has spake massive reactions on social media after she was spotted holding a kettle in a spot. Well, there is nothing wrong with the picture but the attention of the public has been drawn to the kettle on how it is been molded. Many people who reacted see it to resemble something that does not need to be so. That could be their idea but that is great work done to appreciate the culture.
'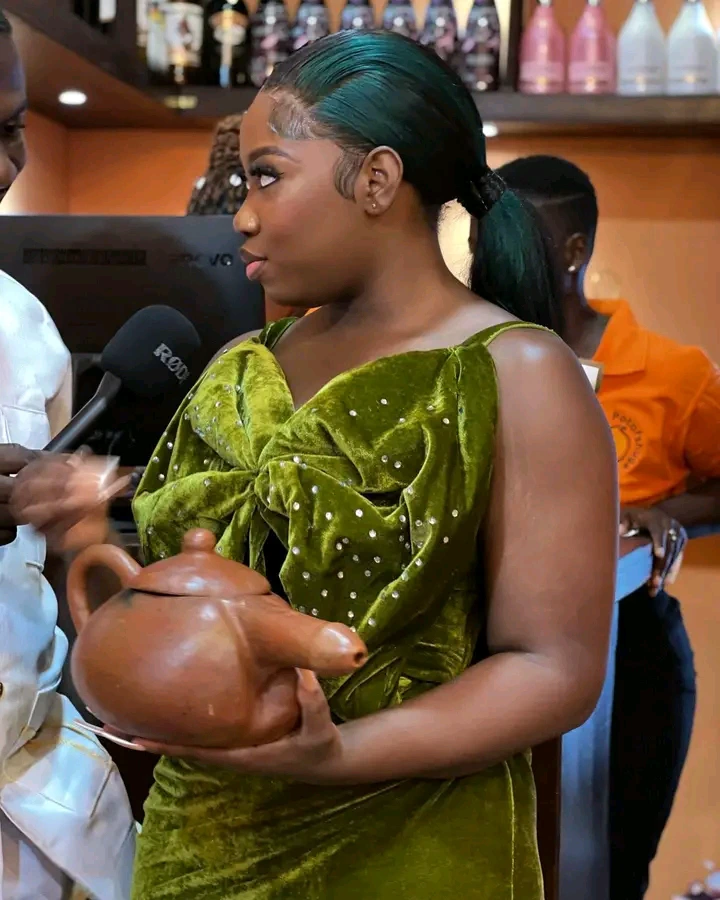 Most people have a different way of using talent and not necessarily to attract the attention of the public but to tell a story. What Shugatiti is holding in this picture has a meaning and not what thinks because, in the creative art industry, everything has a meaning and can easily communicate to people. Creativity goes beyond what you think or see and could be a way to say your thought without using words.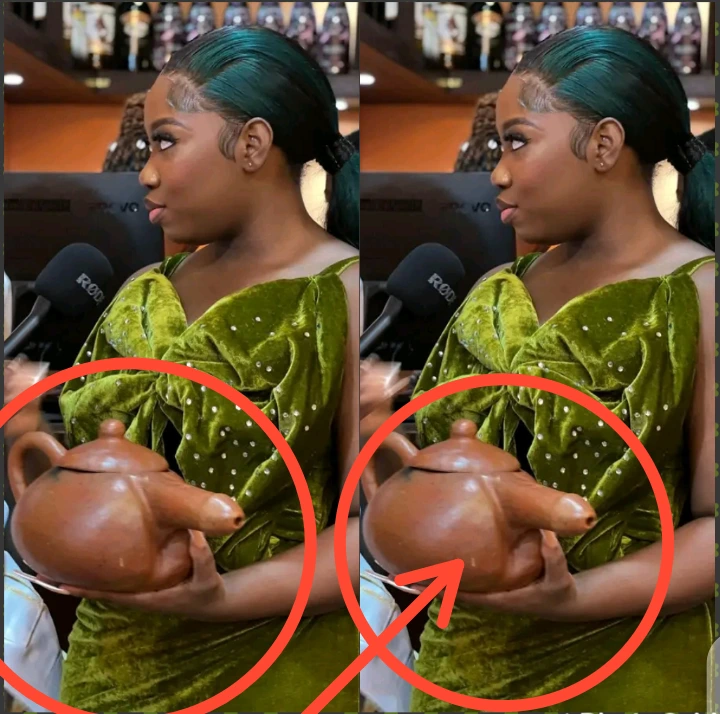 Kindly check out some of the comments below;