Actress Destiny Etiko Flaunts Her natural Beauty In A New Hairstyle
A lady can enhance her beauty by going for good hair and make-up. Sometimes they appear stunning in a nicely done hairstyle with a fresh face without make-up. Destiny Etiko decided to show off another version of her beauty. She just got on the internet to flaunt her glamour in a new hairstyle and face without cosmetics.
Many women find it difficult to avoid wearing make-up because they think that men are captivated by what they see. even though there are others who apply make-up one day and then skip it the next. Destiny just wants to go without it to prove that she's naturally beautiful.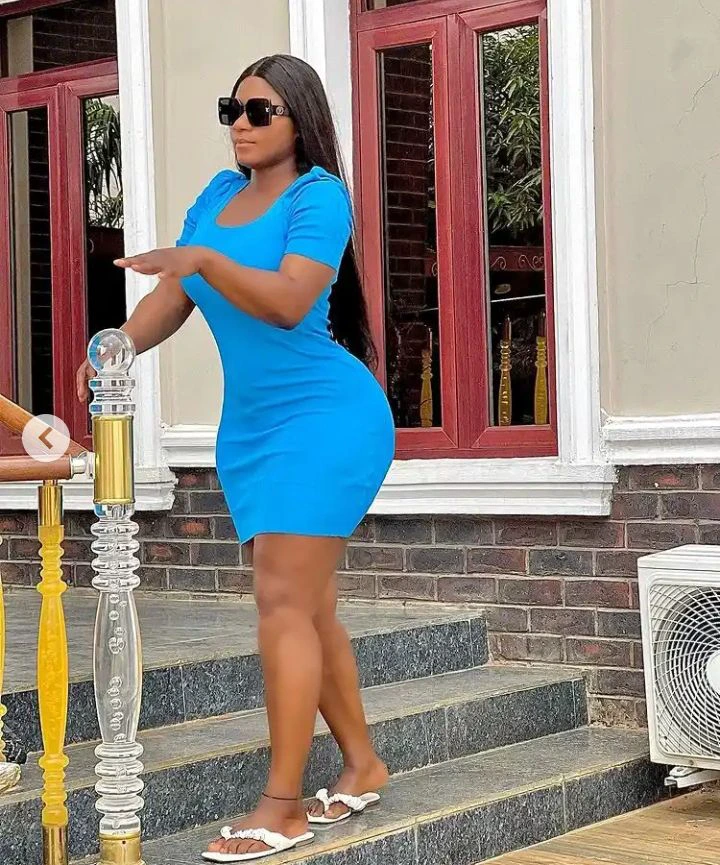 Destiny is endowed with a lovely face that can match any hairstyle she goes for. It's no surprise that she usually flaunts her stunning appearance without apologies. In her most recent post on Instagram, she appears adorable in a new hairstyle and a make-up-free face.