Actress Destiny Etiko Spraying Bundles Of Naira Notes As She Celebrates Her Boss Who Got A New House
Famous Nollywood actress, Destiny Etiko made it rain money as she showed up in style to celebrate the house of a good friend of hers. According to Destiny Etiko, the person who owns the house is someone who contributed massively to her career and success in Nollywood. She showed up at the ceremony to congratulate him on his new home.
She wrote in an Instagram post;
"How I turned up for my boss, Wazico movies… One man that contributed immensely to my growth in the Nollywood industry. Congratulations on your new house boss, more grace".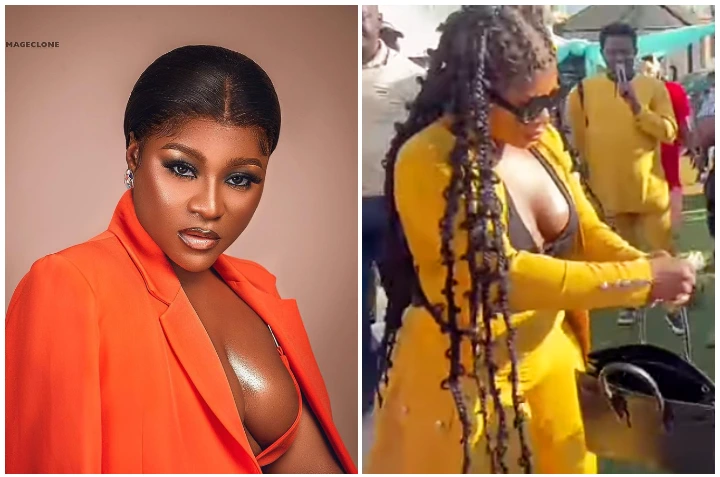 In the video shared by Destiny Etiko, she stepped into the ceremony putting on a yellow jacket, she also carried along with her a handbag filled with fat bundles of naira notes. As she approached the celebrant, she brought out the bundles of naira notes and rained money on the celebrant.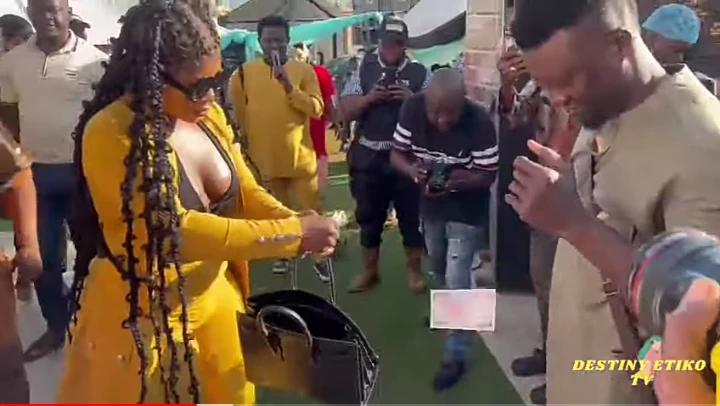 She spent over a minute spraying naira notes on the celebrant after which she hugged him.