Young Lady Causes A Stir At Gathering After Displaying Massive Twerking Skills (Video)
A young girl probably between the ages of 15 and 19 years old has been recorded on camera twerking heavily at a party and many people at the place were stunned by her performance. If you watch the video carefully, you can see that this young girl is wearing a romantic outfit and the place where she was putting up this performance is a typical Ghanaian village.
As a result of this, a lot of children were captured in the background of the video watching the young girl as if they have not seen someone twerking. The young lady was shaking her backside romantically when the MC of the program started giving commentary about how she was winding her waist.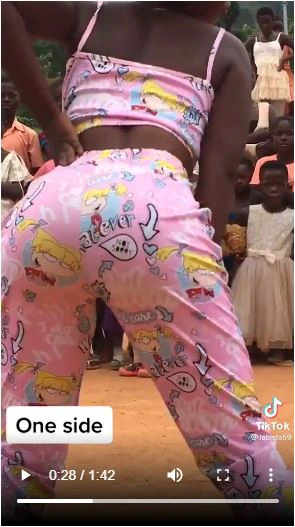 This is what the MC of the program was overheard saying in the video, "This is the best twerker in Ghana. She is one of Shatta Wale's dancers. Shatta Wale didn't come but his dancer came. Wow, any challenger? Or all of you don't know how to twerk. I didn't come along with my twerking outfit; I will have challenged her".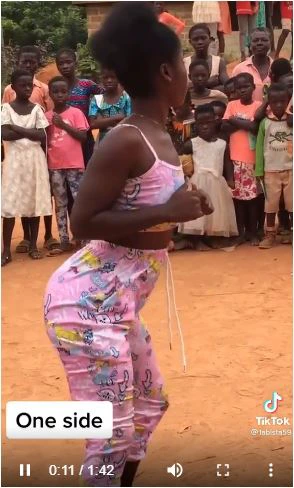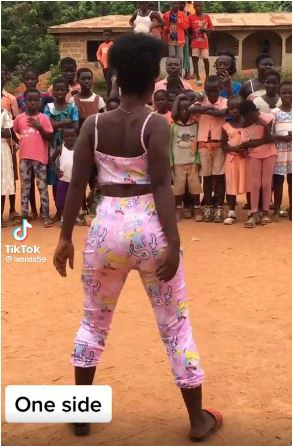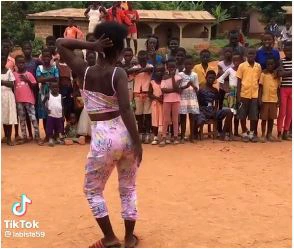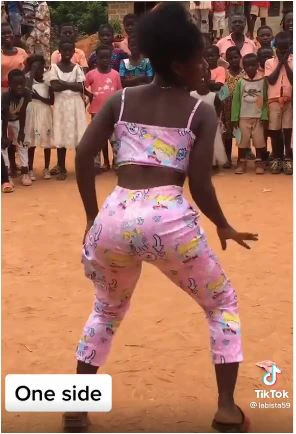 You can also watch the video  below: