Model Shubomi Causes A Stir With Eye-catching Photos Of Herself.
Shubomi, who happens to be the sister of popular singer Naira Marley, has used her latest Instagram post to reveal that the fact that it took her longer than others does not mean she has failed. She followed up her statement with new pictures of herself in a nice hairdo. She is someone who loves to showcase her beauty on social media, and she has done it again by showing off her beauty in a black outfit and a short.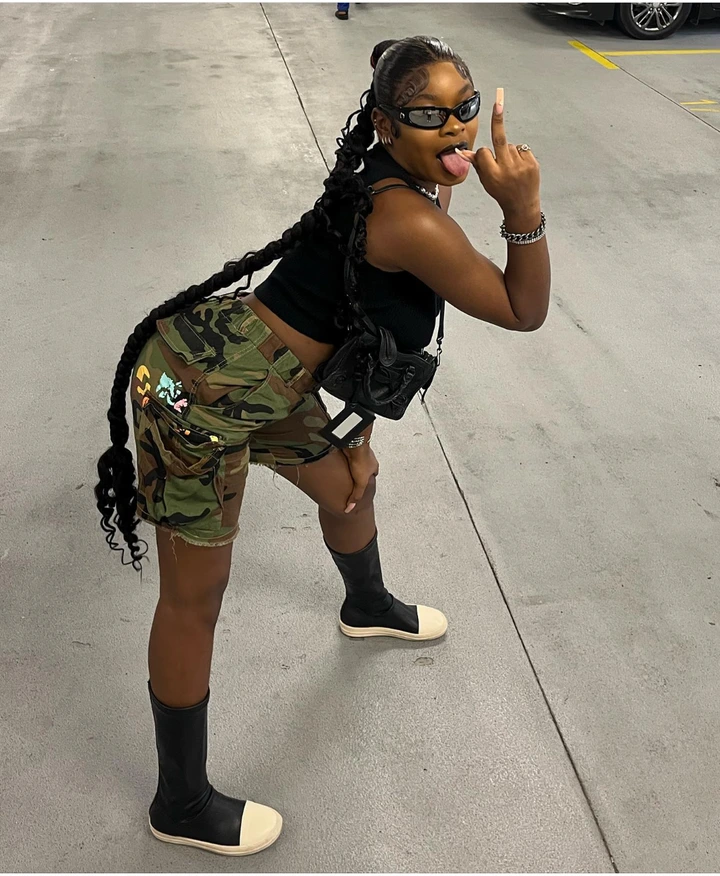 In her new post, she appeared in neatly done make-up that matched the color of her skin. Her gorgeous looking hairdo caught the eye as it enhanced her beauty. She appeared in a stunning black outfit, a short, a black bag, and a sunshade.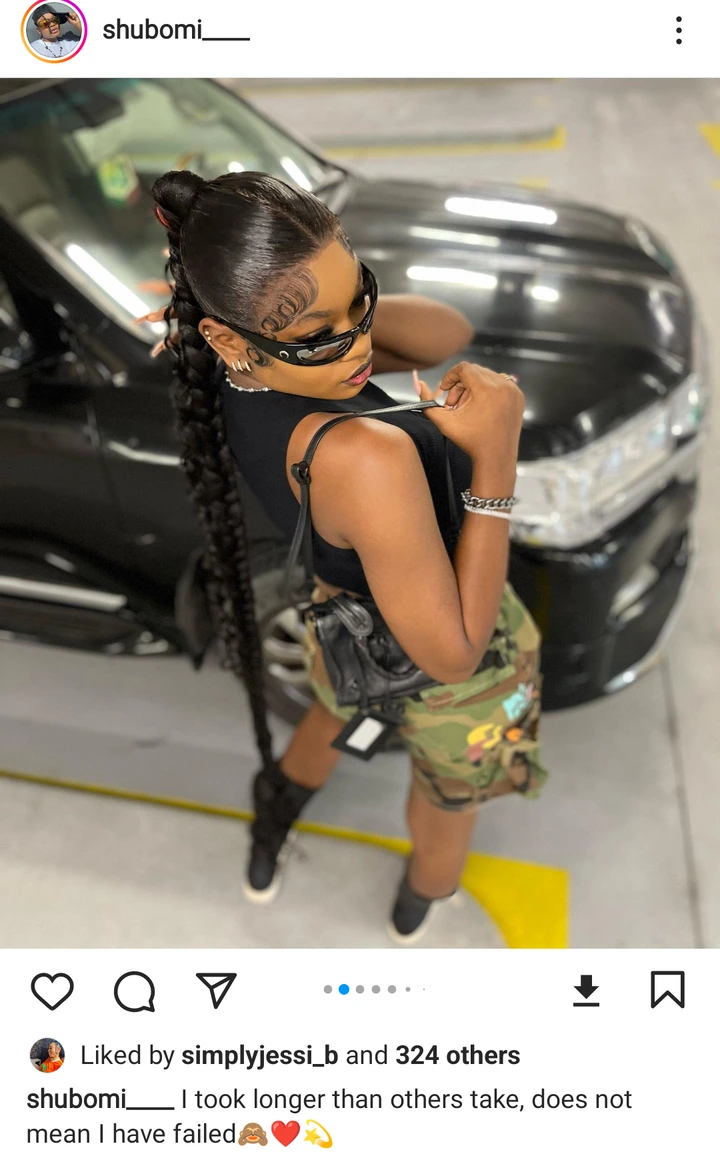 She used her caption to reveal that it doesn't mean that she failed if it takes her longer than others. She said, "I took longer than others take, but that doesn't mean I have failed." This caption alongside her pictures caught people's attention as they expressed their opinions.